Outlook is a part of the Microsoft© Office package. In addition to sending and receiving e-mails, it contains a variety of features for professional users, such as managing contacts, tasks, notes, and dates.
Outlook keeps its data in different, hard to access locations in the whole Windows system. The exact locations and file formats vary depending on the Office and Windows versions used.
Outlook files are locked and cannot be accessed by other applications while Outlook is running. These files can only be copied if Z-VSScopy is installed or if all Outlook processes are stopped. This may include other applications, such as internet, phone or fax applications, which use Outlook's .PST files or the address book. Some applications, such as Copernic indexing service, can lock the PST files even if Outlook isn't running. Such applications need to be closed before a backup, if Z-VSScopy is not installed. You can setup Z-DBackup to close specific applications before backups automatically with the automated actions feature.
The backup wizard of Z-DBackup does the tedious and time-consuming work of manually collecting all Outlook data for you. You can backup your complete data and settings in a few minutes!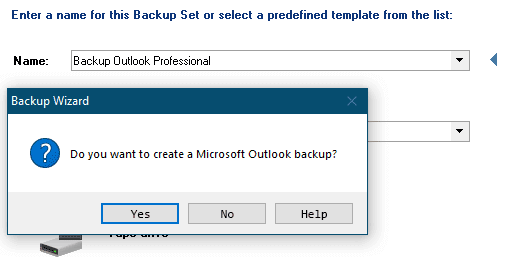 Restoring your data is just as easy and quick as the backup. You can choose to restore all data from a backup to a directory or selected files.
Encrypt backup archives with a password to protect your personal data and automatically verify the completeness and integrity of the copied data.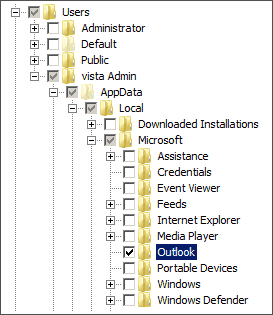 Note
Only the Backup Settings for Outlook versions 2000, XP, 2003, 2007, 2010, 2013 and 2016 can be created automatically. The data is not synchronized. A restore overwrites data that exists on the system.