IMU Andreas Baumann
Schönhauser Allee 163, D- 10435 Berlin
Germany

VAT Number: DE135921834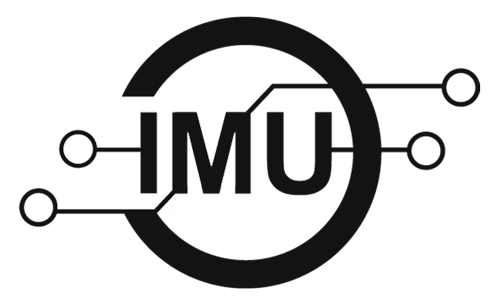 Responsible for the content of these pages:
IMU Andreas Baumann
Schönhauser Allee 163, D-10435 Berlin
All statements on this web site or in the attached program documentations regarding the range of features of our software are only general information and no guaranteed properties.
Online Dispute Resolution
Thank you for your interest in our company and our products and services. You can be assured that your personal data is safe with us and that we take the protection of your personal data very seriously. Compliance with the regulations of the Bundesdatenschutzgesetz (Federal Data Protection Act) is a matter of course for us.
Exclusion of liability – Website
Andreas Baumann hereby dissociates himself from any content of third party websites, such as websites which can be reached via hyperlink from this website. Only their respective webmasters are responsible for the content of those websites.
Exclusion of liability – Software
A liability for the correctness of the data and results given on this software cannot be taken by the authors. We do not give guaranty of any kind, neither explicit nor implicit, including all guaranties of usability or uselessness for any kind of purpose. We are under no circumstances liable for any consequential damage including but not limited to capital loss, loss of profit or other direct or indirect damage that could arise.
This is also the case if the authors have been informed about the possibility of those damages. Furthermore the general terms and conditions of the company IMU Hard und Softwareservice.
Copyright 2000 – 2022 IMU Andreas Baumann. All rights reserved. All text, images, graphics, sound, video and animation files and their arrangements are subject to copyright and other laws protecting intellectual property. They may not be used for commercial purposes or to be copied, modified or reposted to other websites. Some images on this website are copyright of their respective owners who have provided these images. Should I have violated any copyrights, please notify me and I will immediately remove the image from my website or take action in accordance with the provisions.
We use JavaScript in a few places on our websites, such as the menu control and our picture galleries. We think that these are features where the additional interactivity is benefitial for our users. Our pages are also usable if you have disabled JavaScript, for example for security reasons. The scripts we use do not pose any security risk, but there have been cases in which malicious websites were able to execute code on target computers using bugs in a browser's scripting system. We therefore advise to set up the following simple security measures on every computer that is connected to the internet:
Always use the latest versions of your software (browser, PDF viewer, e-mail program, etc.)
Use a firewall and virus scanner, both of which should be running in the background at all times.
Microsoft®, Office®, Outlook®, Live Mail®, Internet Explorer®, Windows®, SQL-Server® and the Windows logo are trademarks, or registered trademarks of Microsoft Corporation in the United States and/or other countries.
All other trademarks used on this website like company, brand and product names are trademarks, registered trademarks or trade names of their respective owners.
Flag icons used in the header and on the download page are.