Simple backup setup with our assistant
Ambitious home users can easily setup new backups with the build in Backup Assistent.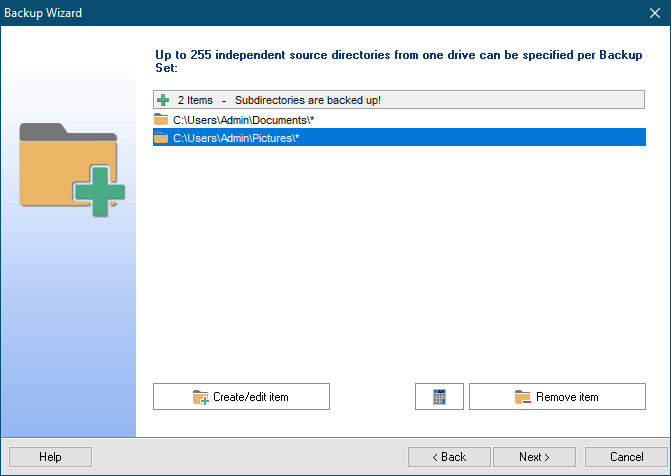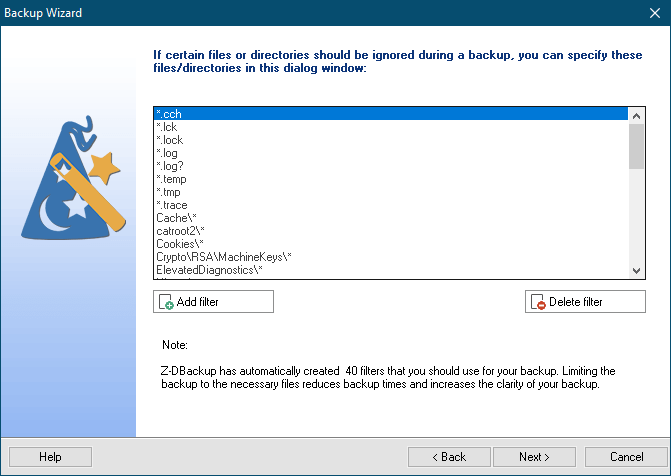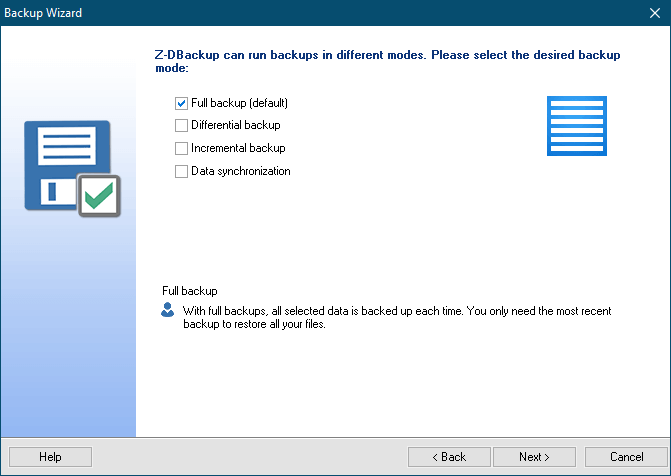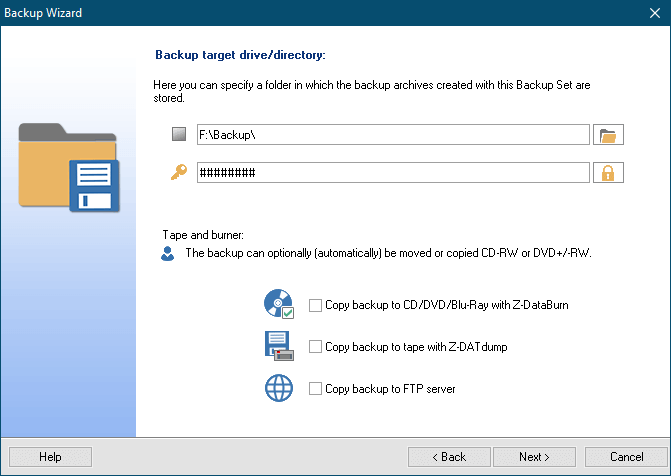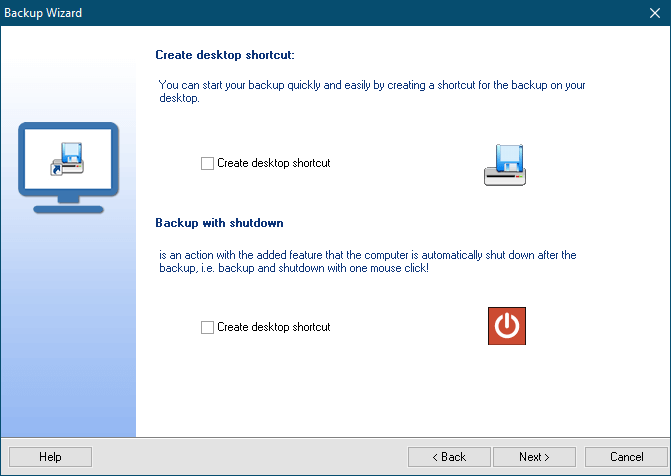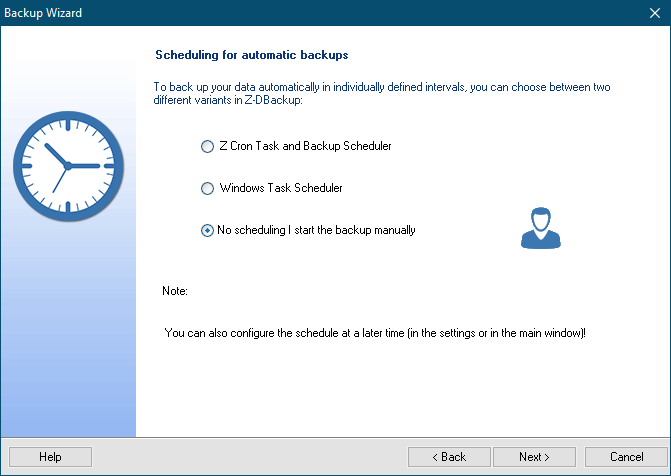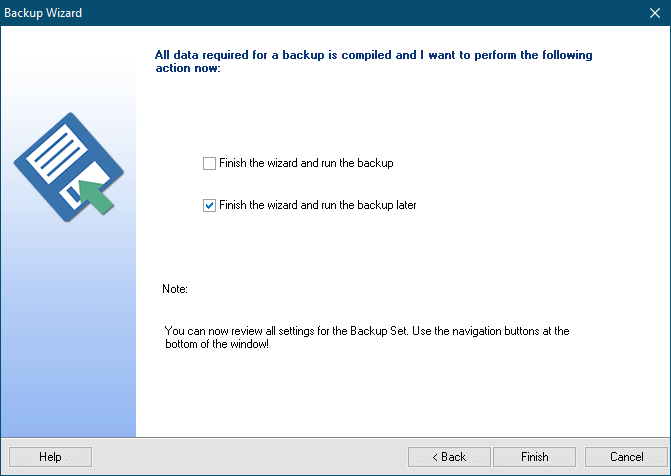 Experienced users and users that require advanced settings can later edit all settings for Backup Sets created with the wizard.

Context sensitive help
Z-DBackup includes context sensitive help throughout the program. If you need help to a specific feature or setting open the manual by pressing F1. A help page regarding the site you are currently on will open up. Z-DBackup uses the Microsoft HTML help system.
Our Backup Assistant isn't just pratical for novice users but also for experienced ones. It includes a couple of backup templates for backups of most common data. For example Outlook, Winmail or iTunes data. If you pick one of those templates the Backup Assistant will automatically adjust the settings and select all appropriate files. You only have to select a target drive or folder and your backup is setup and ready to go.